Houston was born into a military family in Virginia in 1793. His father, an army major who had served in the Revolutionary War, died when Sam was fourteen. His mother took their family to eastern Tennessee, where Houston spent much of his later childhood in the company of Cherokee Indians, coming to know their language and customs well.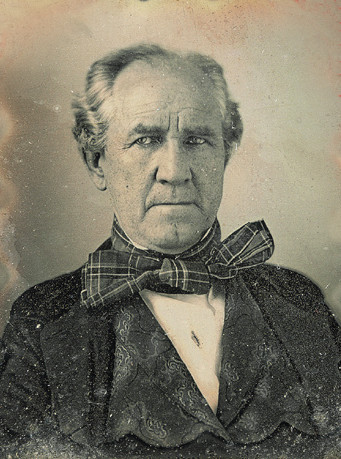 War of 1812
His involvement in the War of 1812 launched Houston's political career. He served under Andrew Jackson in the campaign against the Creek Indians, allies of the British. After the war, Jackson was instrumental in securing Houston a position as an Indian agent to the Cherokee. Houston also began to study law and was soon elected the district attorney in Nashville, Tennessee. In 1823, he was elected to Congress, and reelected in 1825. In 1827 he won the governorship.
Two years later, in the midst of his re-election campaign, Houston and his new wife, Eliza Allen, separated. Rumors of infidelity and alcoholism swirled around him, and in April 1829 he moved to Indian lands in Arkansas. This portion of Houston's life is poorly documented, but it appears that for a time he had a Cherokee wife, Tiana Rogers, ran a trading post, and drank so heavily that he was widely known to the Cherokee as "big drunk." Nonetheless, he made yearly trips to Washington, D.C., for business relating to Indian affairs.
By 1833 Houston was living in Texas for at least part of the year, and seems to have established a permanent residence in Nacogdoches, near the Louisiana border, by 1835. With the outbreak of the Texas Revolution, Houston was quickly elevated to the command of the ragtag Texas Army. Keenly aware that he was heavily outnumbered, he kept up a retreat from the Mexican army for over a month, despite the condemnation of his supposed comrades and allegations of drunkenness. Finally, when the Mexican general Santa Anna split his forces in April, Houston ordered the attack at San Jacinto that gained Texas its independence.
First President of Texas
The newly independent Lone Star Republic made Houston its first President in 1836, and he filled the office again in 1841, after an interim term by Mirabeau B. Lamar. As President, he secured United States recognition of Texas and stabilized the republic's finances.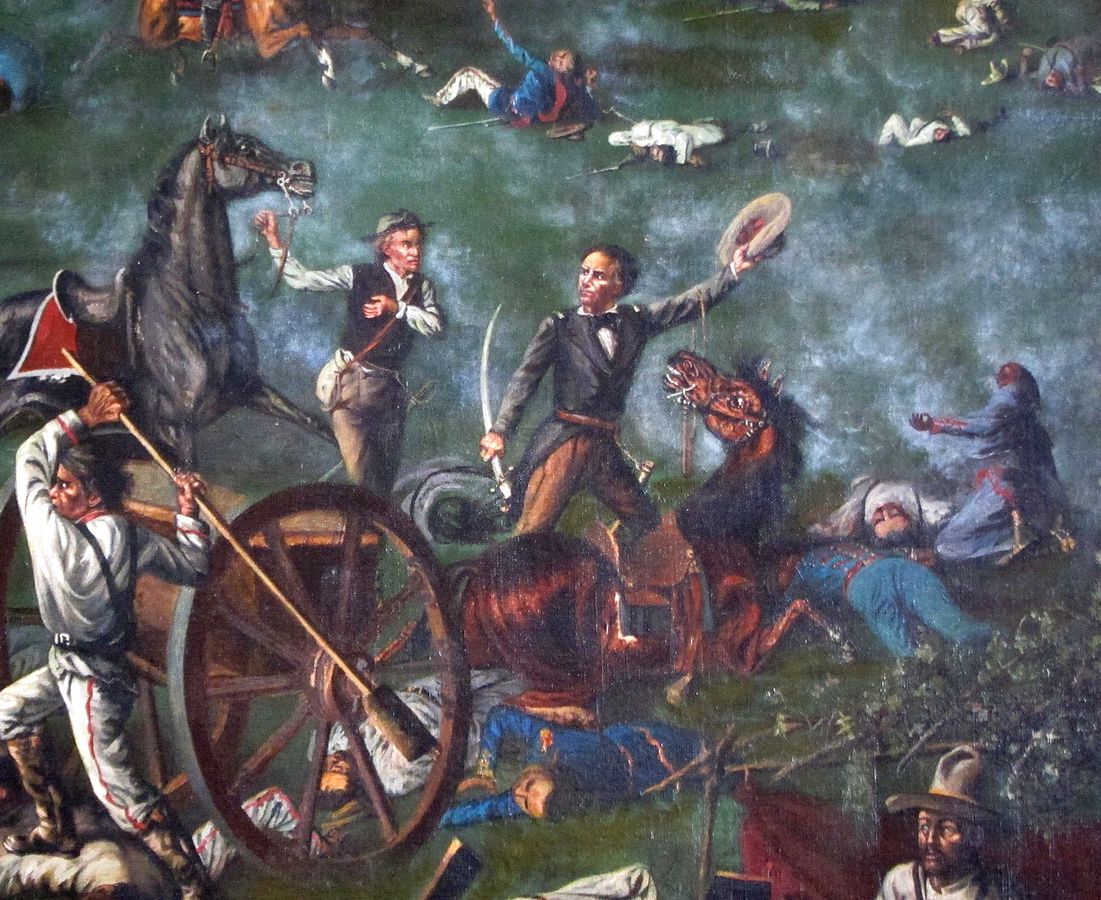 Texas Gains Statehood
When Texas gained statehood in 1846, Houston continued his political career as a United States Senator, serving from from 1846 to 1860. In Washington, his apparent fondness for alcohol, women and brawling again provoked sharp controversy and added new chapters to his legend. In politics, he was an enthusiastic supporter of the Mexican-American War, although disappointed that it did not end in the annexation of Mexico. A slaveholder himself and an outspoken opponent of abolition, he nonetheless voted consistently against the expansion of slavery into new territories and was a vehement opponent of secession.
These views made Houston unpopular with the Texas legislature, but in 1859, as he was about to leave the Senate, he was once more elected governor and he used the office to continue his campaign against secession. In 1861, when Texas voted to separate from the Union, Houston still held out, arguing that Texas apart from the United States was an independent republic. As chief executive of the republic, he refused to swear allegiance to the Confederacy, and as a result he was removed from office.
Houston died on his farm in Huntsville, Texas, in 1863.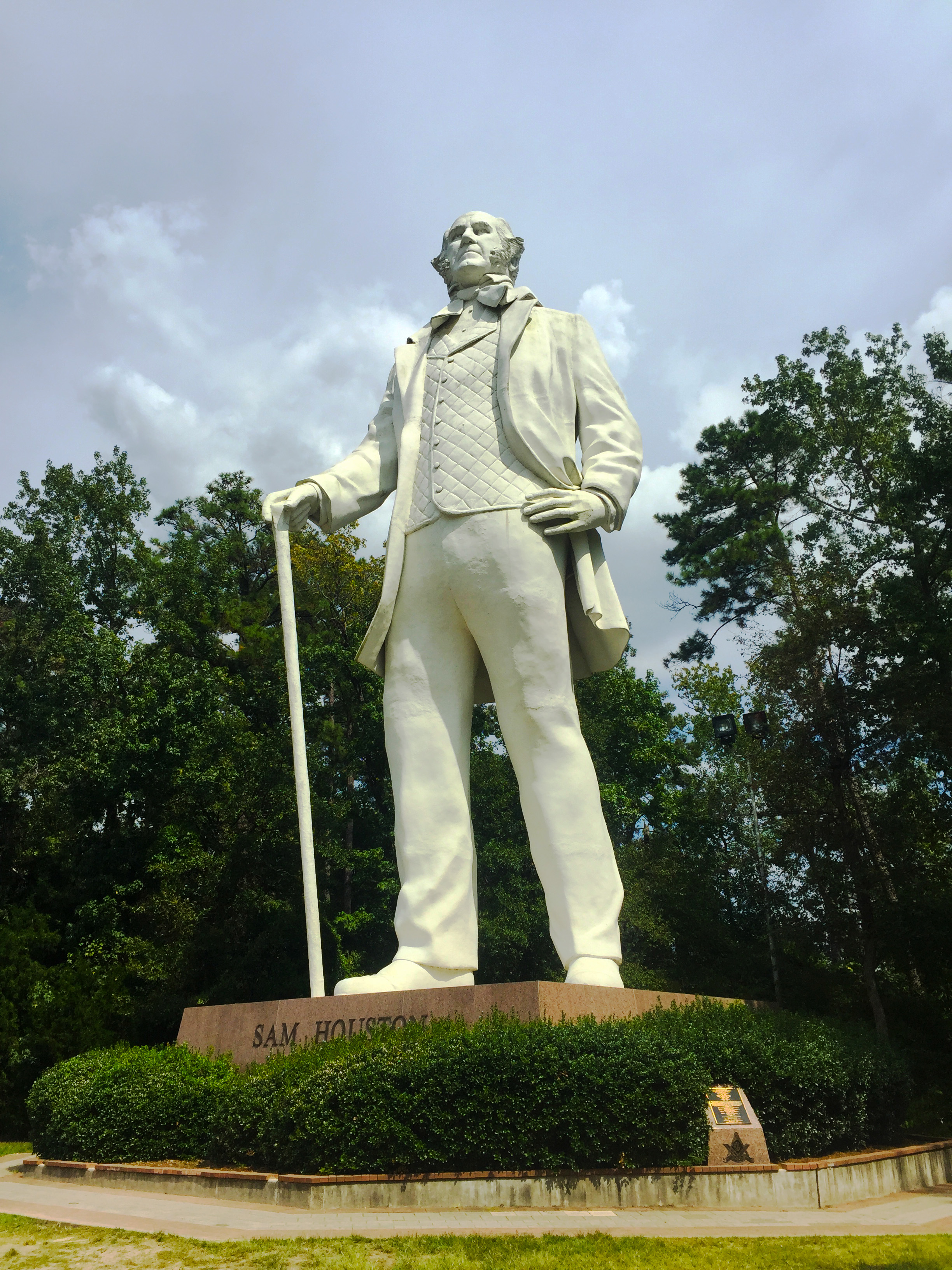 Resource: Wikipedia - Samuel (Sam) Houston